– Ad –
Ever got stuck in figuring out how to start your CBD journey? CBD, also referred to as cannabinol, has been making waves on social media for having a positive effect on epilepsies and physical pain relief. While some confusions arose in the earlier times where CBD was compared to marijuana mind-altering cannabinoid, THC, many are educating themselves enough to know that the two are opposite poles! When it comes to picking a CBD brand, it is essential to go with one that values pureness, high-quality, and effective strength to name the least. This is where Fab CBD comes into play.
FAB CBD is a Wisconsin-based CBD company that offers a range of oils, creams, gummies, vapes, and more.
Found online at FABCBD.com, the company was founded in 2017 to create high-quality CBD products for average users with no gimmicks and no hype – just results.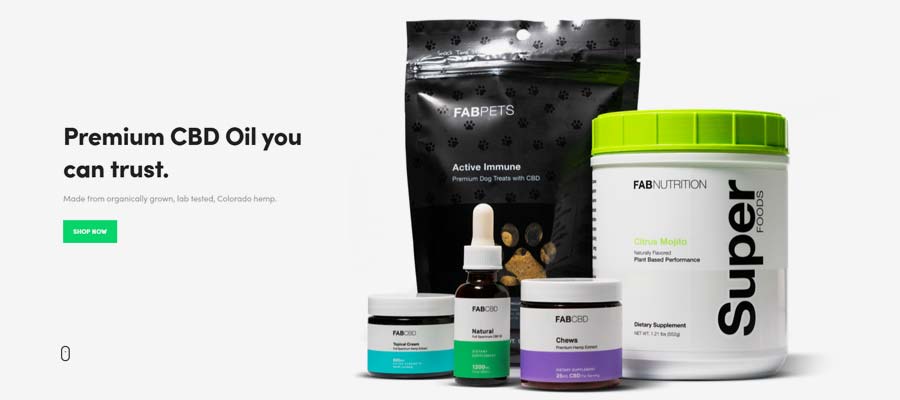 So what's the story behind FAB CBD? What are FAB CBD products, and how do they work? Should you buy FAB CBD products? Find out everything you need to know about FAB CBD today in our review.
What is FAB CBD?
FAB CBD is a Milwaukee-based CBD company founded in 2017. The company offers CBD oils, creams, gummies, green powders, superfoods, vape pens, dog treats, and other products.
FAB CBD is a member of the Hemp Industries Association. The company also has a 30-day money-back guarantee on all purchases.
With over 25 years of experience and the different ways, health was approached by the team, i.e. fitness and supplement, their new endeavor towards CBD reflects a passion for consumer wellness. The firm supposedly started to help the co-founders' mother and grandmother to get off of prescription drugs and the journey only expanded since.
Like other CBD companies, FAB CBD emphasizes high-quality CBD products at an affordable price. The company sources its CBD products from hemp grown in Colorado. Here's how the company explains its mission:
"FAB CBD was founded in 2017 with the goal of building a product line for the everyday person to feel comfortable supplementing with hemp. We believe in formulating quality products with specific intent and purpose. No gimmicks, no hype, just results."
Below, we'll break down the most popular FAB CBD products, including everything from CBD oils to CBD dog treats.
FAB CBD Products
CBD Oil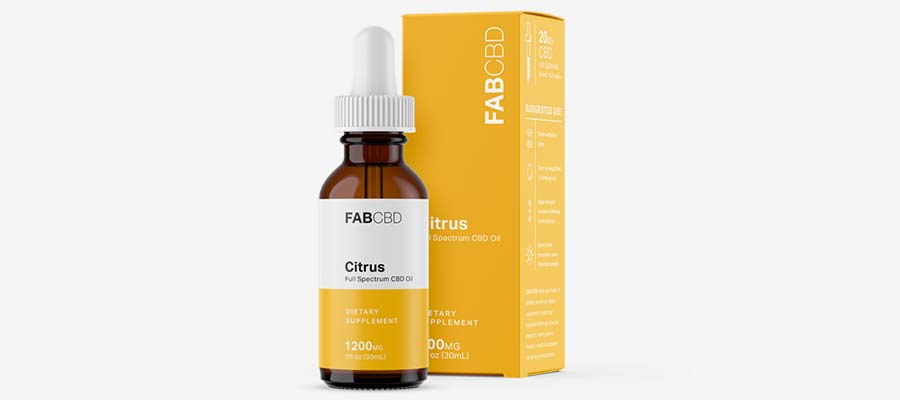 FAB CBD sells its popular CBD oils in five flavors, including citrus, mint, berry, vanilla, and natural. The company claims its CBD oils are "a great source for enhanced wellness and vitality." Like other CBD oils, you get a hefty dose of CBD able to be consumed in various forms. You can buy a 300mg, 600mg, 1,200mg, or 2,400mg version of FAB CBD, with prices ranging from $39 to $129 per bottle.
Consumers are advised to intake it once to twice daily. This being said, when it comes to CBD, it really depends on one's body and tolerance level, therefore, if the suggested quantity is not enough, one can either take an additional serving or move up to the next biggest strength present to avoid finishing the supplement too soon.
Topical CBD Cream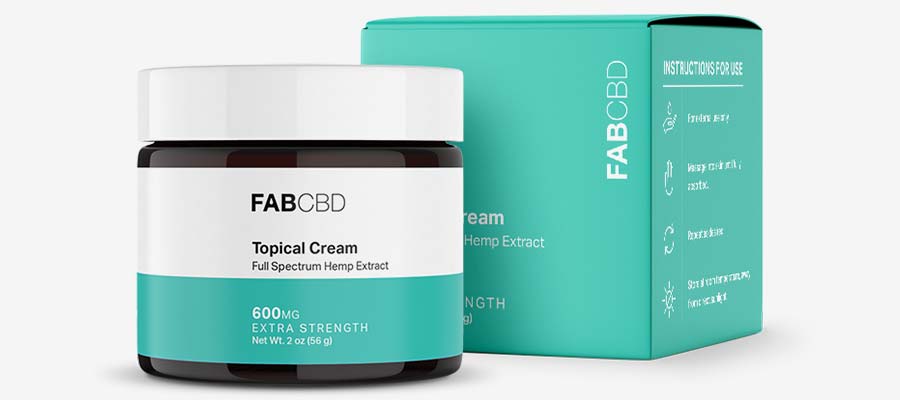 FAB CBD sells a topical CBD cream. The product contains 600mg of CBD and full spectrum hemp extract from the same organically-grown hemp in Colorado. The Topical CBD Cream is available in just one flavor – 'Fresh' – which has a subtle blood orange scent and a light aroma when applied. Some use CBD cream to relieve joint pain. Others use it to soothe aching muscles or aid recovery. Like other topical CBD creams, you rub the FAB CBD Topical CBD Cream on your body, then allow the effects to be absorbed into your skin.
Ultimately, consumers are advised to apply right to the affected regions. It seems like the lotion's scent combines a wide range of natural ingredients such as vitamin E, chamomile and blood orange essential oil – which all also contribute towards a nourished and relaxing skin and mind.
The cream is priced at $49 for one jar.
CBD Gummies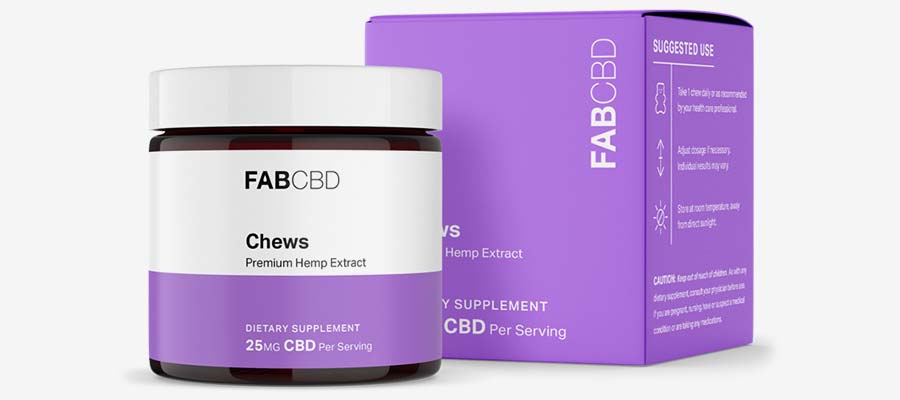 FAB CBD's CBD Gummies, also known as CBD Chews, is THC-free CBD candies that are also gluten-free, non-GMO, and vegan. They're fruit-flavored candies that deliver 25mg of CBD isolate in each gummy. You get 30 servings (30 gummies) per bottle, with each bottle priced at $59. That's 750mg of CBD in each bottle.
Each gummy also contains seven calories, 2g of carbs, and 1g of sugar. Other ingredients in the gummies include organic cane sugar, organic tapioca syrup, and organic grape juice concentrate, among other natural ingredients. This is also one of the few CBD Gummies we've seen with turmeric added.
Green Superfoods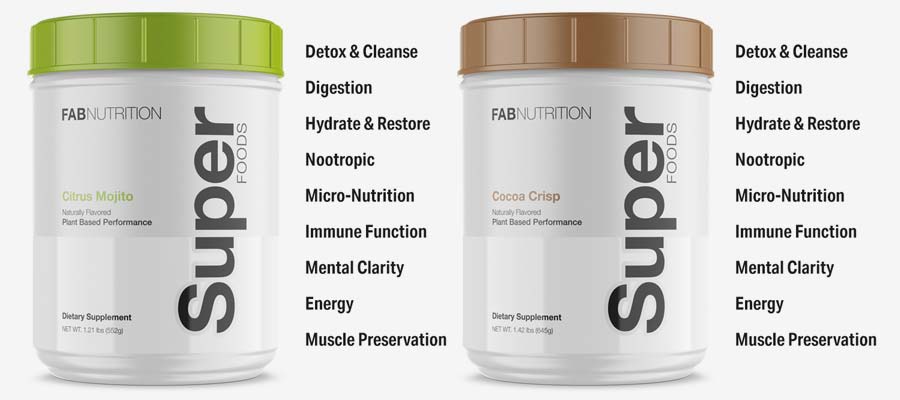 FAB CBD sells a CBD product called Superfoods, also advertised as Green Superfoods. It's like other green superfood formulas, delivering 80+ essential micronutrients to detoxify the body and support health and wellness. Although FAB CBD makes it, Green Superfoods has no CBD or hemp extract whatsoever.
However, the company claims its formula can help your body absorb CBD more efficiently. FAB CBD Green Superfoods is available in two flavors, including Citrus Mojito or Cocoa Crisp. The formula is vegan, gluten-free, keto-friendly, non-GMO, dairy-free, and soy-free.
CBD Vape Pen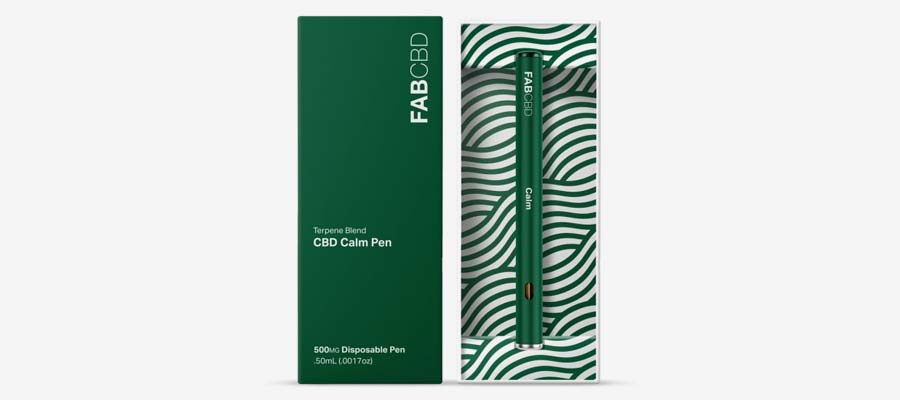 FAB CBD sells a CBD vape pen that contains a proprietary broad-spectrum hemp extract. The disposable vape pen is ready to be used as soon as you take it out of the box. Each pen has 500mg of premium hemp extract, including a crafted blend of terpenes and other full-spectrum goodies like CBG, CBN, and CBC. FAB CBD describes their pen as "an experience you won't forget."
Plus, the pen contains no PG, VG, MCT, additives, or flavoring agents: it's just vaporized full spectrum hemp extract with no added ingredients. Each draw delivers 2mg of CBD, and you get approximately 250 draws per pen. Like other CBD vape pens, draw in for 3 seconds and enjoy the effects. The pen contains only two listed ingredients, including broad-spectrum hemp oil and terpenes. It's available in one flavor: 'Calm.'
CBD Dog Treats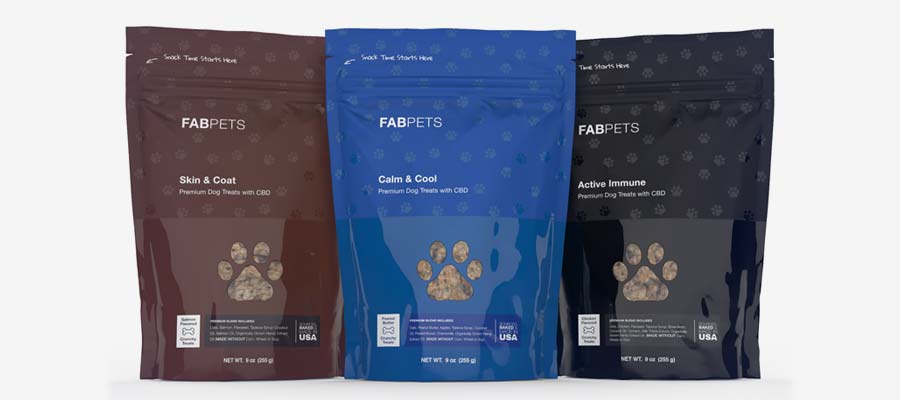 A growing number of pet owners give CBD to their dogs. CBD has been shown to support joint health for dogs and relieve specific conditions. FAB CBD's Crunchy Dog Treats contain no corn, wheat, soy, or dairy. Instead, they contain ingredients your dog likes – along with CBD for added benefit. FAB CBD's dog treats come in three formulas and flavors, including Calm & Cool (peanut butter apple), Skin & Coat (salmon), and Active Immune (chicken). You can also buy a bundle pack.
Fab CBD Overall Affordability
In terms of affordability, consumers can expect Fab CBD supplements to cost anywhere between $39 and $64. This appears to be considered reasonable if quality and quantity were taken into account. The aforementioned two do not seem to be a problem, as Fab CBD is based on scientific methods and have since posted their lab results for each and every product for validation and reliability purposes.
FAB CBD Reviews: What Do Customers Have to Say?
FAB CBD products are generally well-rated at FABCBD.com and third-party websites. The company sells high-quality CBD products at a reasonable price. They also have a 30-day money-back guarantee.
At FABCBD.com's reviews page, most company products are rated a perfect five stars out of 5. The company seems to have a verified reviewer system in place, allowing you to see which reviews genuinely bought the supplements they're reviewing. It's unclear if FAB CBD filters reviews or removes negative reviews from its website – or if the company genuinely has a 5-star reputation among thousands of reviewers.
On other websites, FAB CBD products are similarly well-reviewed.
Reddit's CBD community is generally positive about FAB CBD. Some Redditors have praised FAB CBD's customer service, for example, and quality products at a competitive price. Other Redditors appreciate the flavor profile of FAB CBD products: the flavors aren't overpowering like they are with other CBD products.
Overall, some of the pros and cons of FAB CBD include:
Pros
Full-spectrum hemp products
Vegan formulas
No additives and lab tested
30-day money-back guarantee on all products
Good flavors without being overpowering
Competitive prices for high-quality CBD products
Cons
Some reviewers want more robust flavors
Some customers have complained about slow shipping or long shipping times
Some products are pricey (CBD gummies, for example, are $2 per gummy)
FAB CBD also uploads its lab reports online for anyone to see. FAB CBD partners with a third party lab for all accounts. As you can see in this lab report and others, FAB CBD products are genuinely grown 100% organically in Colorado with zero pesticides, delivering a full spectrum hemp product with terpenes included.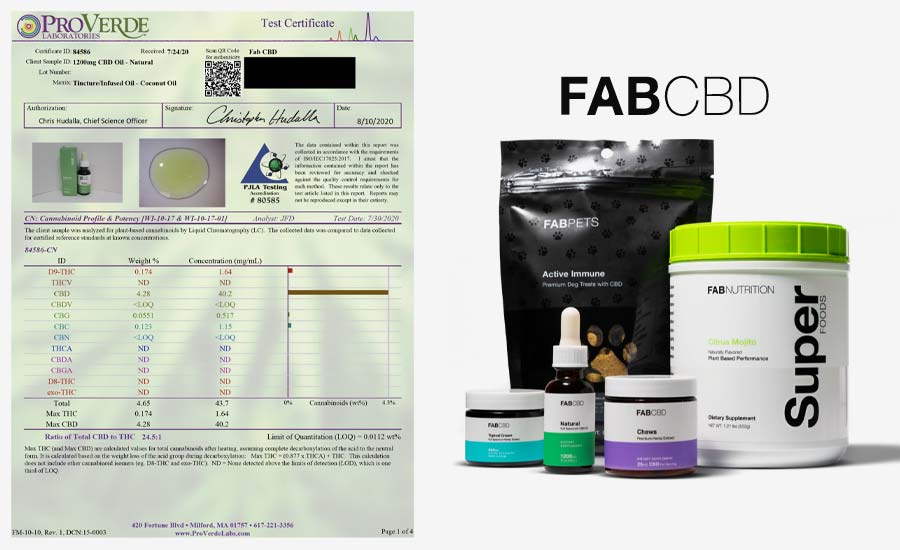 Contact FAB CBD
You can contact FAB CBD via the following:
Email: support@fabcbd.com
Chat: facebook.com/fabcbd
Phone (HQ): 855-505-7908
Phone (UK): +44 2 08077 4992
Mailing Address (Headquarters): 3770 S Pennsylvania Ave., Milwaukee, WI 53235, USA
Mailing Address (UK Office): Unit 7 Wilson Business Park, Monsall Road, Manchester, England, M40 8WN
FAB CBD Final Word
FAB CBD is a cannabidiol (CBD) company based in Milwaukee, Wisconsin, with an office in Manchester, England. The company sells a range of CBD gummies, CBD oils, vape pens, and other CBD products.
Overall, FAB CBD products are well-rated, and the company is transparent with its lab reports, third party testing, and customer satisfaction, offering a 30-day money-back guarantee on all products. The company uses full-spectrum hemp grown 100% organically in Colorado, and many products have added terpenes and other full-spectrum compounds.
One massive vote in its favor is the open accessibility to FAB's CBD lab results for its products, providing it with a very strong seal of approval.
To learn more about FAB CBD products and how they work, visit online today at FABCBD.com.